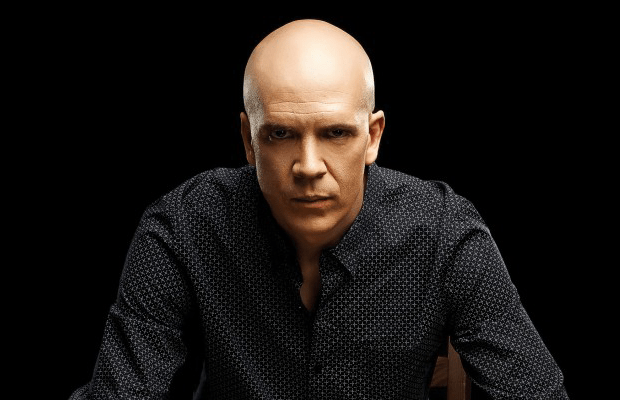 Devin Townsend
Official Website
Now let's begin by talking about perhaps one of the most influential and successful artists of the past 20-30 years (hell I can't keep track of what day it is anymore). Back in 1990, we were all blessed to witness the upcoming powerhouse existence that is known as Devin Townsend. He's been associated with more artists than you can possibly count on two hands. Ayreon and Steve Vai to name a few. However, he's not only known for his extraordinary work ethic, he's also known to play around with different sounds of his own. By which I mean he has several different groups that he is currently working with or has worked with to create new music, and I'm going to talk about them now.
First off we have his solo albums under the moniker
Devin Townsend.
He's released 9 solo albums spanning from 1996 to 2014 with
Z2
and
Dark Matters
being the most recent addition. Then you have
Casualties of Cool
which is his more dialed down country style coming out, and it's beautifully done.
The Devin Townsend Band
is also a group he's worked with and they crafted two more studio albums from 2003 to 2006 with
Synchestra
being the most recent in that group.
Devin Townsend Project
is another one with albums spanning from 2009 to 2016 with
Transcendence
being the most recent release of those album. However, let's not forget that through that time period, he released 7 studio albums under that moniker alone. And finally we have
Strapping Young Lad
which is Devin Townsend's more brutal Bloodbath-esque death metal, which that in itself is just impressive. And they've released albums from 1995 with
Heavy as a Really Heavy Thing
to start, all the way to 2006 with
The New Black
being the most recent release.
Here's a song from
Synchestra
which in my opinion is easily one of his more welcoming albums of his whole collection: