Administrator
Staff member
Joined

Mar 27, 2018
Messages

2,132
Age

57
Location
5.00 star(s)
Rating: 5.00/5 1 Vote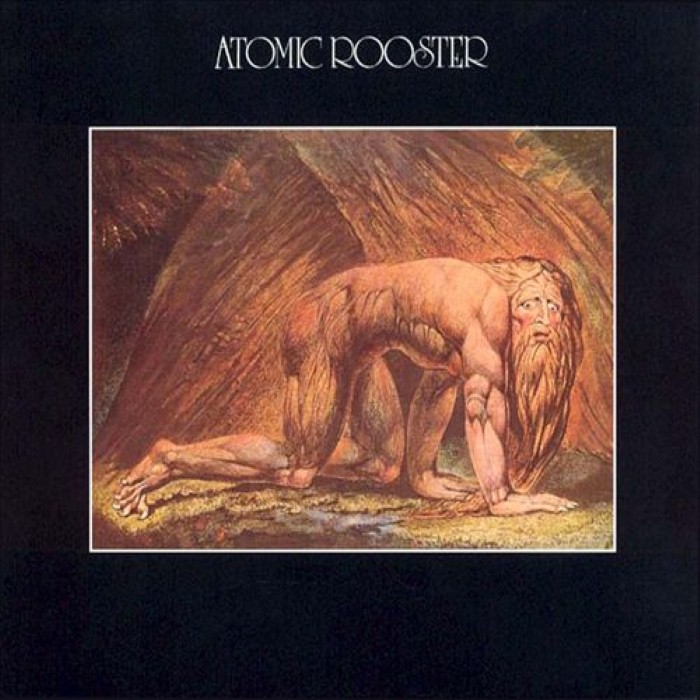 Title:
Death Walks Behind You
Artist:
Atomic Rooster
Genre:
Progressive Rock
Released:
1971
Tracks:
1 - Death Walks Behind You - 7:23
2 - VUG - 5:00
3 - Tomorrow Night - 4:00
4 - Streets - 6:44
5 - Sleeping for Years - 5:27
6 - I Can't Take No More - 3:34
7 - Nobody Else - 5:01
8 - Gershatzer - 7:58
Overview:
Death Walks Behind You is the second studio album by British rock band Atomic Rooster. It was their first album to receive US release, albeit in a different sleeve. It is commonly thought of as the archetypal Atomic Rooster album, recorded by the 'classic' line-up of Vincent Crane, John Du Cann and Paul Hammond. It is certainly, critically and commercially, their most successful album and often hailed as a classic of the progressive rock genre. It also produced the hit single "Tomorrow Night" (UK #12), which became one of the band's best-known songs. The album's cover features the William Blake monotype Nebuchadnezzar.
The title track was covered on record in 1992 by Paradise Lost and in 2000 by Bigelf (album Money Machine).