Joined

Mar 28, 2018
Messages

427
Location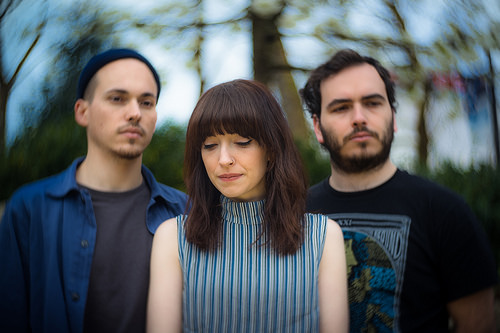 Official Website
Current members:
Elena Tonra (vocals, guitar, bass)
Igor Haefeli (guitar, bass)
Remi Aguilella (drums)
Albums:
If You Leave (2013)
Not to Disappear (2016)
Music from Before the Storm (2017)
Daughter is an indie folk band from England, but all three members were born in different countries. Elena is from North London, England, Igor was born in Switzerland, and Remi hails from France. (Elena and Igor apparently used to be a couple, which I didn't even know until today, when I was doing my homework on them.) They tend to play slower, emotional, shoegazey-style folk rock songs. I discovered them one day on Amazon Music when I was first getting into modern alternative/indie rock.
I have all of their albums but have only listened to If You Leave extensively. Still, I've yet to hear a song of theirs that I dislike. Their newest album is actually the soundtrack to the Life is Strange: Before the Storm video game (which I also highly recommend, along with the original Life is Strange, if you're a gamer). I really like Elena's gentle, soothing singing voice, their deep and at times heart-wrenching lyrics, and the depressing, melancholy soundscapes they create. If you're looking for a happy, upbeat pick-me-up, you should definitely look elsewhere, but I personally find their music therapeutic. These guys and gal are very good at what they do. Check 'em out.
Smother (from If You Leave)
Youth (from If You Leave)
Lifeforms (from If You Leave)
New Ways (from Not to Disappear)
Burn It Down (from Music from Before the Storm)
Last edited: