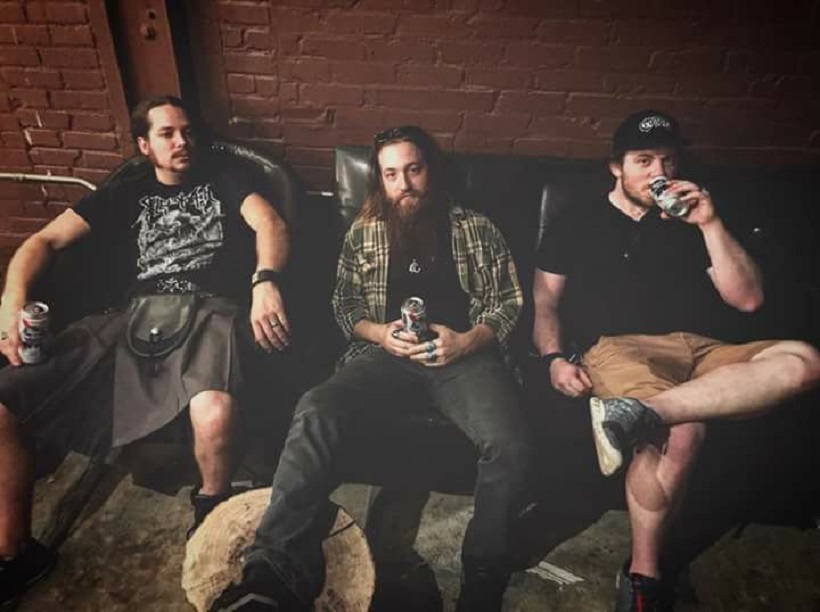 Band Information
Band Members:
Sherman Haynes - Drums / Vocals
Walter McLennon - Bass / Vocals
Michael Hamilton - Guitar / Vocals
Discography:
Crobone
is a new Hard Rock / Heavy Metal band from Oklahoma. They mix many different genres into their music, which does include a growl every now and then, but they call themselves "Caveman Party Rock"......which I tend to like the genre name.
They released their S/T debut EP, Crobone, on February 1, 2018. I have listened to this EP several times now and I can hear all kinds of influences from bands like Kyuss, Mastodon, and Black Sabbath, which they site as their fav bands. The music is loaded with energy and delivered to get the listener hooked on the hooks. All three members take turns with vocals and they also harmonize with precision. The debut EP is definitely one of my favorites of the new bands so far this year. I will definitely be keeping and eye / ear out for this band in the future.
Y'all know I like ballads, and will pluck them from an album and give the ballad a spin or two more than the rest of an album.......In this case, the ballad reigns supreme...
Firewagon
The full EP.....Enjoy!!
Last edited: