Administrator
Staff member
Joined

Mar 27, 2018
Messages

2,132
Age

57
Location
0.00 star(s)
Rating: 0.00/5 0 Votes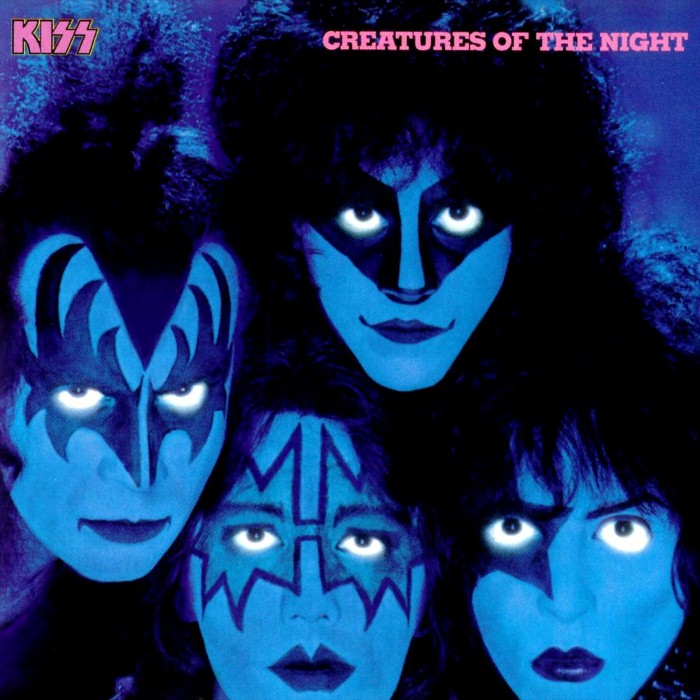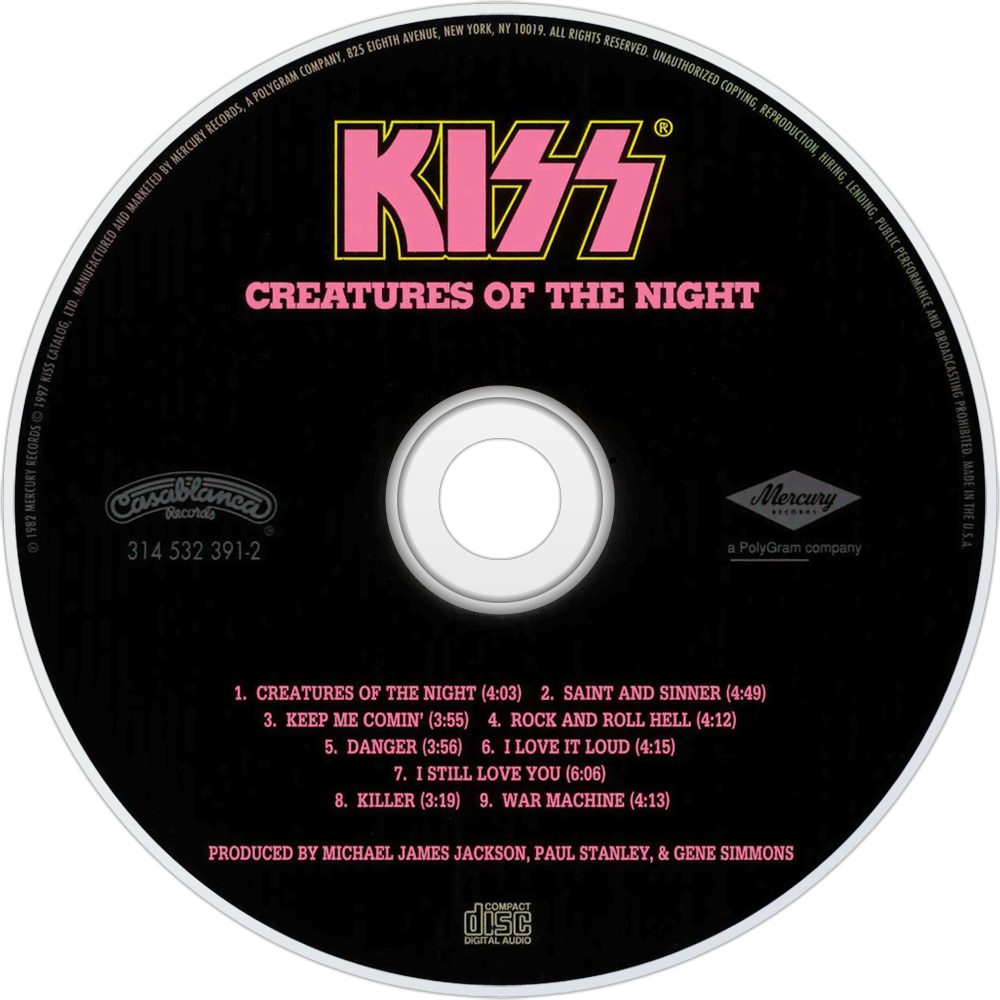 Title:
Creatures of the Night
Artist:
KISS
Genre:
Classic Rock
Released:
1982
Tracks:
1 - Creatures of the Night - 4:03
2 - Saint and Sinner - 4:50
3 - Keep Me Comin' - 3:55
4 - Rock and Roll Hell - 4:12
5 - Danger - 3:56
6 - I Love It Loud - 4:15
7 - I Still Love You - 6:06
8 - Killer - 3:20
9 - War Machine - 4:13
Overview:
Creatures of the Night is the tenth studio album by Kiss. It is the band's last album for Casablanca Records, the only label the group had ever recorded for at that point. The album was dedicated to the memory of Casablanca founder and early Kiss supporter Neil Bogart, who had died of cancer during the recording sessions. It is also the band's last album recorded with Ace Frehley credited as an official member (until 1998's Psycho Circus), and its first album with Vinnie Vincent as the initially uncredited lead guitarist (Vincent would later be credited, but not featured pictorially on the cover, of 1985's reissue of the album).
By the time of Creatures of the Night, Ace Frehley had already departed the band but their contract obligated Kiss to feature him on the album's cover regardless. Frehley had no musical involvement with the recording of the album. This is also the last album in the band's original make-up era before unmasking in 1983.