0.00 star(s)
Rating: 0.00/5 0 Votes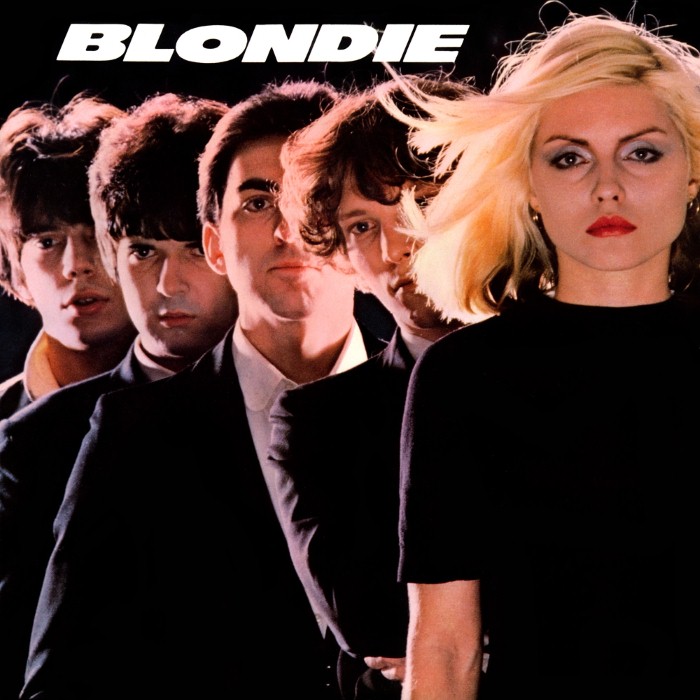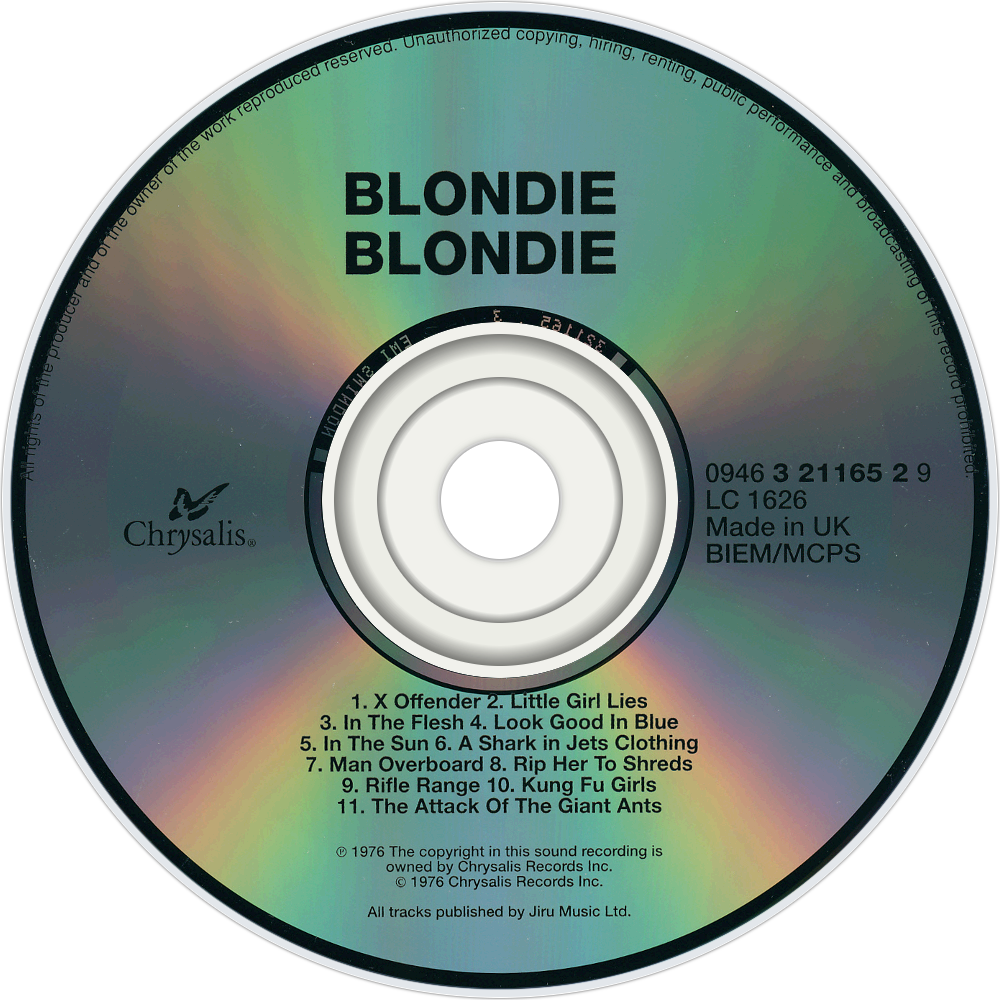 Title:
Blondie
Artist:
Blondie
Genre:
New Wave
Released:
1976
Tracks:
1 - X Offender - 3:14
2 - Little Girl Lies - 2:07
3 - In the Flesh - 2:32
4 - Look Good in Blue - 2:55
5 - In the Sun - 2:40
6 - A Shark in Jets Clothing - 3:39
7 - Man Overboard - 3:21
8 - Rip Her to Shreds - 3:22
9 - Rifle Range - 3:41
10 - Kung Fu Girls - 2:32
11 - The Attack of the Giant Ants - 3:24
Overview:
Blondie is the eponymous debut album by American New Wave band Blondie, released in 1976 on Private Stock Records. The first single "X Offender" was originally entitled "Sex Offender" but since radio stations would not play a song with such a controversial title, the band renamed the song. After disappointing sales and poor publicity, Blondie bought back its contract with Private Stock. Chrysalis Records then signed the band in 1977 and re-released the album, along with the new second album Plastic Letters. It reached #14 in Australia, where the band had already had a hit with "In the Flesh".

The album was first digitally remastered by Chrysalis Records UK in 1994. In 2001, the album was again remastered and reissued, this time along with five bonus tracks. "Out in the Streets," "The Thin Line" and "Platinum Blonde" are three of five tracks from a 1975 demo recorded by Alan Betrock; all five were first issued on the 1994 compilation The Platinum Collection. "X-Offender" (Single Version) and "In the Sun" (Single Version) are the A- and B-sides from Blondie's first single, issued on Private Stock, and are different mixes from the album versions. The two Private Stock versions are both remastered from vinyl.

The 2001 reissue bonus track "Platinum Blonde" was the first song that Debbie Harry wrote.