Joined

Mar 28, 2018
Messages

444
Location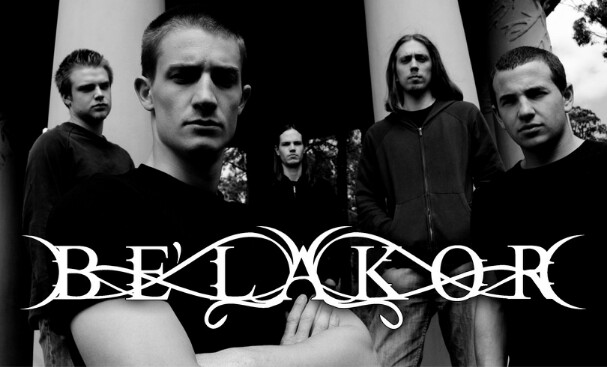 Official Website
Current members:
George Kosmas (vocals, guitar)
Shaun Sykes (guitar)
John Richardson (bass)
Steve Merry (keyboard, piano)
Elliott Sansom (drums)
Albums:
Be'lakor is an Australian melodic death metal band formed in 2004. Their name was derived from a character from Warhammer, a game that some of the members of the band used to play. They're one of the first metal bands that I got into, and they're still very much one of my favorites in all of music, let alone in this specific subgenre of metal.
Sound-wise, they're pretty much a melodic version of Opeth, minus the clean vocals. Like Opeth, their songs are on the longer side (usually between 7 and 9 minutes) and tend to follow a more unstructured format, alternating between faster, harder, aggressive sections and slower, mellow ones. Though George doesn't really do cleans, his growls aren't as super harsh or intense as those of some other metal vocalists, which may make them easier for people who aren't crazy about growls to get into (like me when I started listening to metal at the end of 2011). The instrumentation here is top notch. In particular, I love the guitar work and the moody keyboards/synth interspersed throughout.
I have all four of their albums, and they're all superb in my opinion. My favorite will probably always be
Stone's Reach
, just because it was the first one of theirs that I listened into. It's usually my go-to whenever I want to hear these guys. I'd recommend starting with either that one or
The Frail Tide
to get a general feel for their sound. Honestly, though, they're fairly consistent (though their ability and production quality have both improved with time), so you could probably start anywhere with them.
They signed with Napalm Records, one of my favorite metal labels, for
Vessels.
A fifth album is supposedly in the works. I'm already looking forward to it.
Neither Shape Nor Shadow (opener from The Frail Tide)
Tre'aste (from The Frail Tide)
From Scythe To Sceptre (from Stone's Reach)
Sun's Delusion (from Stone's Reach)
Countless Skies (closer from Stone's Reach)
Fraught (from Of Breath and Bone)
An Ember's Arc (from Vessels)
Roots To Sever (from Vessels)