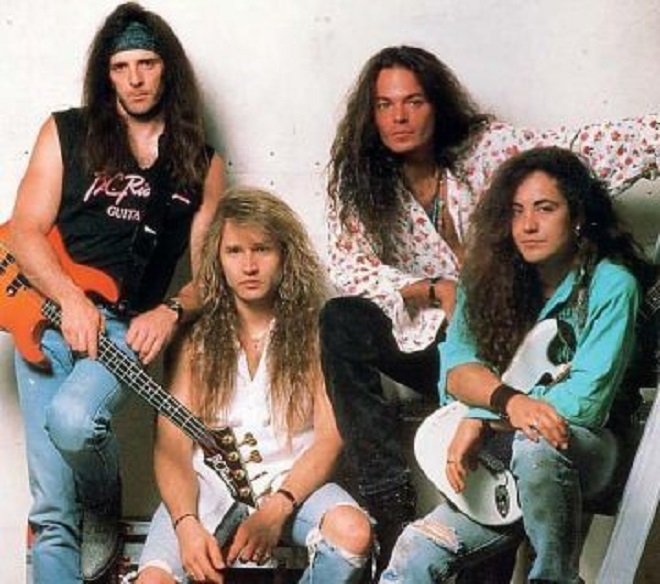 L to R : Greg Chaisson, Eric Singer, Ray Gillen, Jake E. Lee
​
Albums:
(With links to the albums)
RIP Ray Gillen
​
Badlands was a hard rock band formed by Jake E. Lee, Ray Gillen, and Eric Singer after Jake E. Lee was fired from Ozzy Osbourne. They soon recruited bassist Greg Chaisson and released their debut album.
Dreams in the Dark
Winter's Call
I have always loved Ray Gillen's voice. Winter's Call is just beautiful, and badass all at the same time.
After the release of the debut album, Eric Singer quit the band and was replaced with Jeff Martin of Racer X and Leatherwolf. Then Badlands released Voodoo Highway.
The Last Time
Whiskey Dust
Soul Stealer