Joined

Mar 28, 2018
Messages

501
Location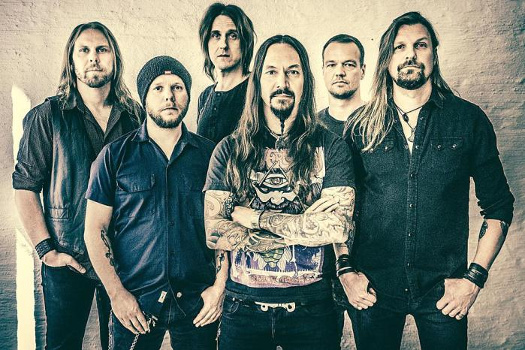 Official Website
Current members:
Albums:
Ahh, Amorphis - the band that started it all (for me). They started out doing traditional death metal with strictly harsh vocals, but they eventually shifted towards melodic death metal with a mixture of clean singing and growls. Their lyrics used to be primarily drawn from the Kalevala, the Epic Poem of Finland, but they abandoned this approach from their album Circle onwards. They were the very first metal band I ever got into. The story goes a little something like this:
In December of 2011, the year my dad died, I was still listening to strictly hard and alternative rock. I really liked it, but I wanted to hear something that more accurately reflected my mood at the time, something just a little harder and darker than my usual fare (which, at this time, was primarily Alter Bridge and Thrice). One day I sat down and started scrolling through Amazon's metal section, and everything was just so over the top and scary. I mean, some of the covers looked
violent.
When I listened to the samples of various albums, I heard crazed, angry screaming which could only have been about killing, worshipping Satan, etc., since that's all metal was to me at that point in time. Still, I was bound and determined to find something, so I kept scrolling. Eventually I stumbled upon these two album covers: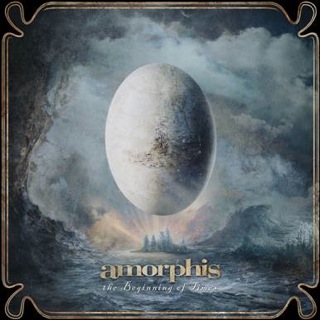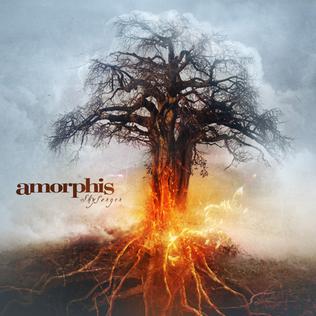 The artwork immediately caught my eye and convinced me to check out the samples. I was amazed when I heard much harder riffs than I had ever heard up to that point, but
clean singing
. Yes, Tomi Joutsen did some growling too, but his growls weren't nearly as scary as the rest of what I had heard, and I could actually understand most of what he was saying, so I took a chance and bought both of those albums and Eclipse. Upon first listen, I was awestruck. This new music I had discovered was so much harder than what I was used to, yet it was so sad at the same time. It was exactly what I was looking for.
Battle for Light (from The Beginning of Times)
Sky is Mine (from Skyforger)
I don't listen to Amorphis as much as I used to, but anytime they release a new album, I buy it and end up loving it. I think everything they've done from Eclipse (which is when Tomi Joutsen became their lead singer) onwards is excellent. There's definitely some depth to their music and they often bring in other instruments like a flute and a sitar, but they're generally about simple, accessible, good melodies. Nothing wrong with that.
Here's a good song from Circle.
And here's the first single from Queen of Time, which I posted in another thread.
Last edited: