0.00 star(s)
Rating: 0.00/5 0 Votes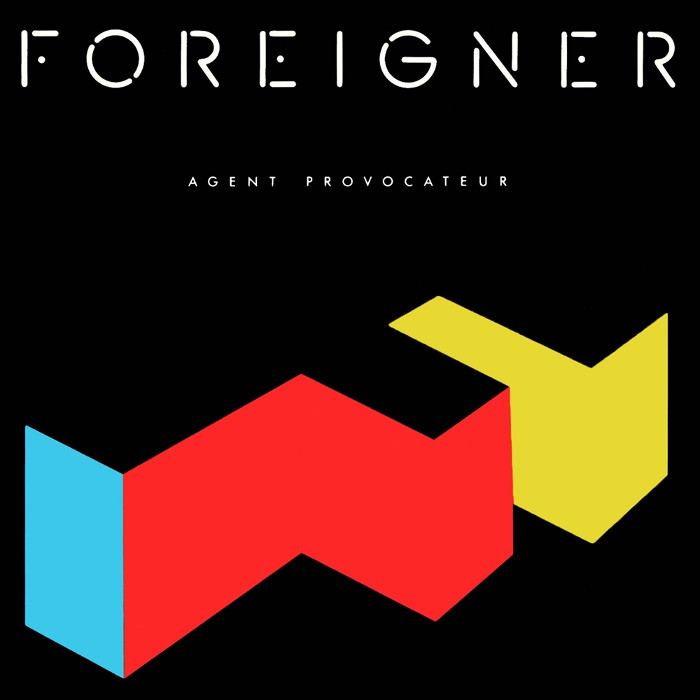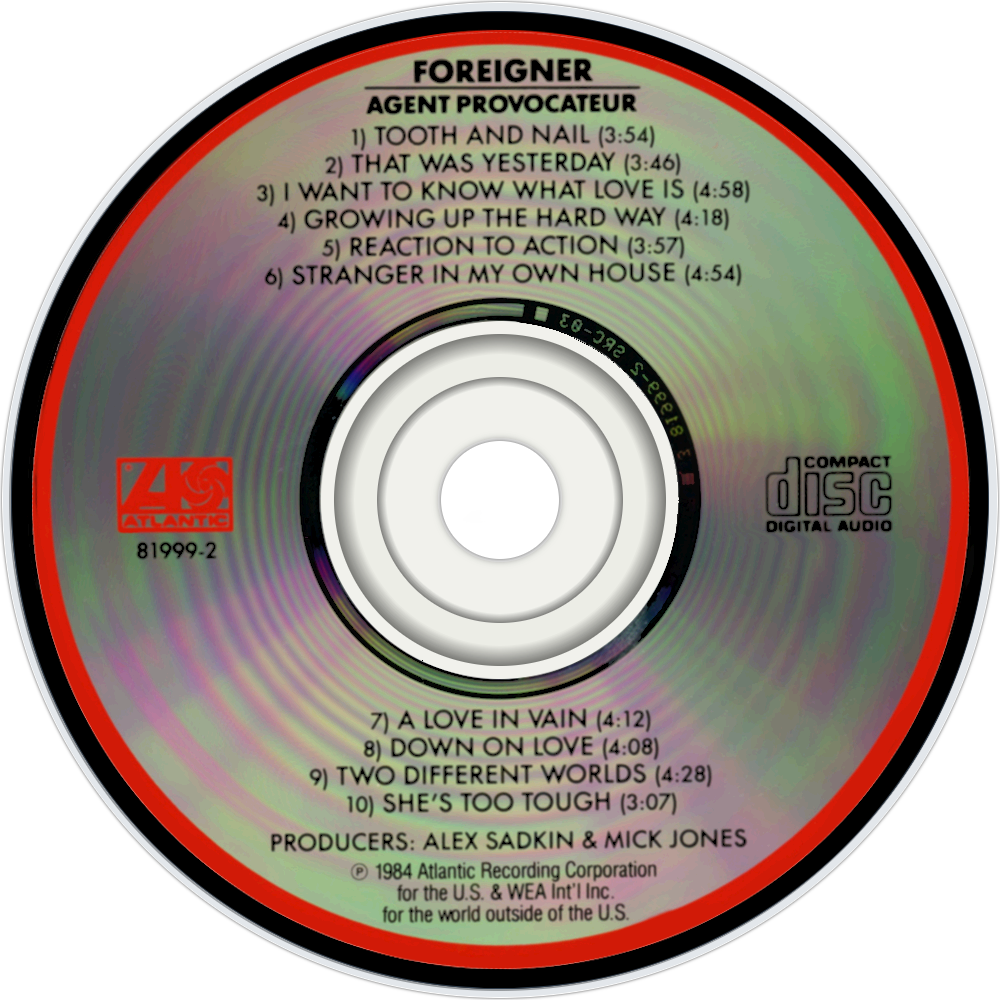 Title:
Agent Provocateur
Artist:
Foreigner
Genre:
Rock
Released:
1984
Tracks:
1 - Tooth and Nail - 3:54
2 - That Was Yesterday - 3:50
3 - I Want to Know What Love Is - 5:05
4 - Growing Up the Hard Way - 4:14
5 - Reaction to Action - 3:59
6 - Stranger in My Own House - 5:04
7 - A Love in Vain - 4:30
8 - Down on Love - 4:10
9 - Two Different Worlds - 4:31
10 - She's Too Tough - 3:09
Overview:
Agent Provocateur is the fifth studio album by American/British rock band Foreigner, released on November 5, 1984. A concept album, the songs tell the story of a spy who sees life through both the inside and the outside. The album was the band's first and only number one album in the UK, and it reached the top 5 in the U.S. Although album sales were lower than their previous work in the U.S., it contains the band's biggest hit single, the album's love theme, "I Want to Know What Love Is", which is their only #1 single in the UK and the U.S., staying at the top spot for three and two weeks respectively. The follow-up single, "That Was Yesterday", also proved to be a sizeable hit, peaking at #12 in the U.S. The album was certified Platinum in the UK by the BPI, and triple Platinum in the U.S. by the RIAA.