0.00 star(s)
Rating: 0.00/5 0 Votes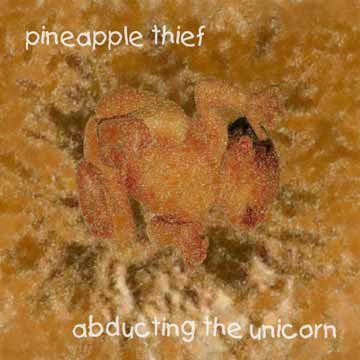 Title:
Abducting the Unicorn
Artist:
The Pineapple Thief
Genre:
Progressive Rock
Released:
1999
Tracks:
1 - Private Paradise - 11:10
2 - Drain - 6:37
3 - Whatever You Do - Do Nothing - 6:20
4 - No One Leaves This Earth - 5:58
5 - Punish Yourself - 4:29
6 - Everyone Must Perish - 4:39
7 - Judge the Girl - 6:11
8 - Parted Forever - 18:09
Overview:
Abducting the Unicorn is the debut album by the band The Pineapple Thief, released in 1999. Originally titled "Abducted at Birth", it was later renamed due to the label requesting the title to suggest a connection to Soord's previous band, Vulgar Unicorn. On 25 February 2014, it was announced via their Facebook page that the upcoming reissue, slated for release in early 2015 will return to the originally intended title as mentioned above. Being that the album was loosely written about how we are all, in some way, indoctrinated from birth, the title "Abducting the Unicorn" was regarded as nonsensical therefore the label Kscope having subsequently agreed to the original title.

As of November 7th, 2017, the reissued 'Abducted at Birth' was released on Kscope Records - remixed by Bruce Soord and remastered by Steve Kitch at Audiomaster.