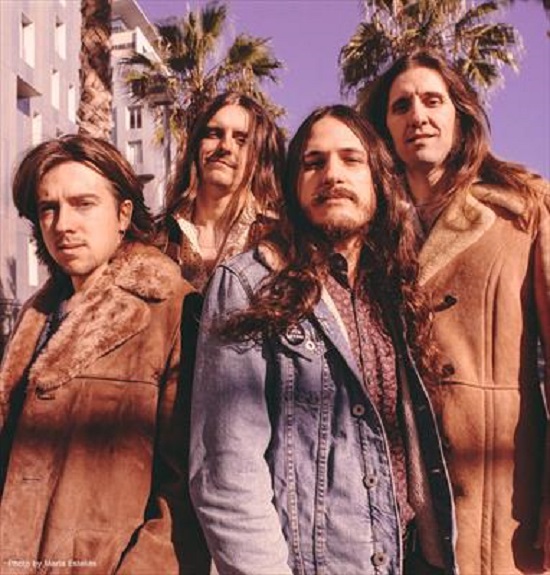 ​
Current Members:
Armand Valeta - lead vocals and rhythm guitar (2006–present)
LG Valeta - lead guitar (2006–present)
Andy Cobo - drums (2014–present)
Dani Martín - bass guitar (2017–present)
Notable Past Members:
Raw - bass guitar (2006 - 2014)
Dolphin Riot - drums (2006 - 2014)
Discography:
"21st Century Rock", 2009
"High Decibels", 2011
"Maximum Rock'n'Roll", 2013
"Nothing's Gonna Stop Us", 2015
"Bright Gloom", 2018
77 (Seventy Seven) is a hard rock band from Spain which was formed by the Valeta brothers. The band name "77" comes directly from the year that AC/DC released "Let There Be Rock". Once you hear the band's first couple albums, you will notice immediately the heavy influence of AC/DC (Bon Scott Era), however, the last couple albums has the band branching out in other directions. 77 is a band that has kept true to the best sounds of the 70's.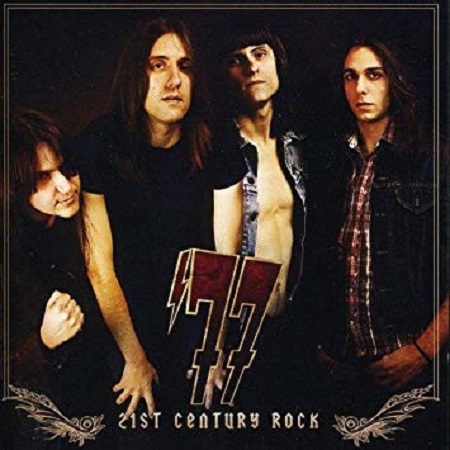 21st Century Rock
Double Tongue Woman
Full album: