Joined

Jun 24, 2018
Messages

74
Location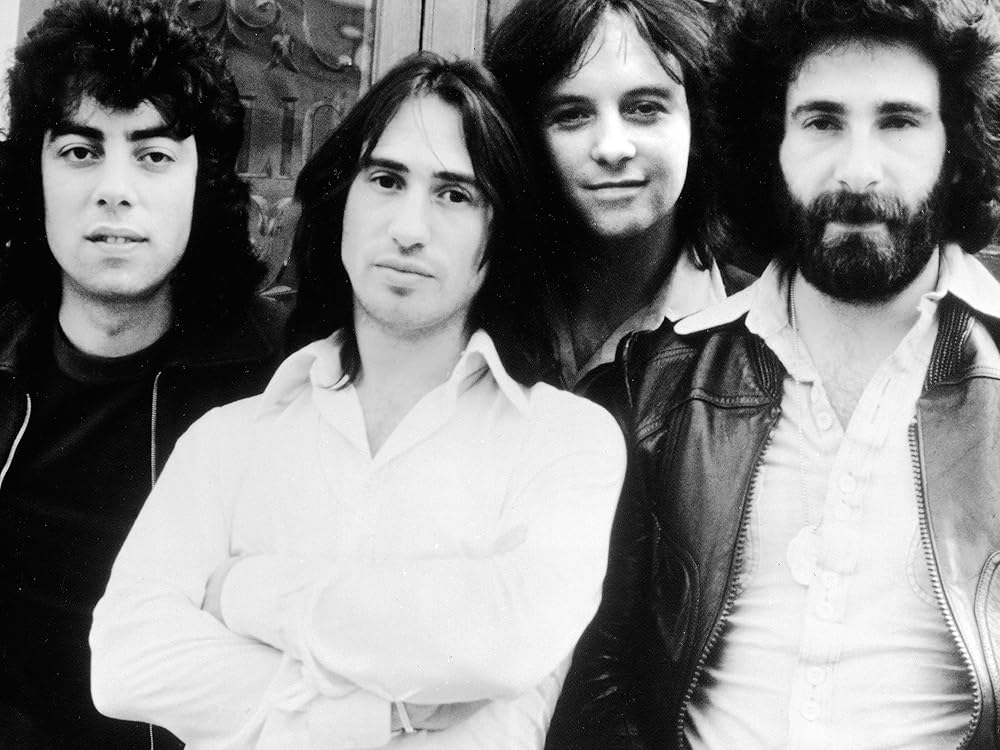 ​
Official Website:
10CC
Members:
Eric Stewart
Lol Creme
Kevin Godley
Graham Gouldman
Paul Burgess
Albums:
10CC (1973)
Sheet Music (1974)
The Original Soundtrack (1975)
How Dare You! (1976)
Deceptive Bends (1977)
Bloody Tourists (1978)
Look Hear? (1978)
Ten Out Of Ten (1981)
Windows In The Jungle (1983)
...Meanwhile (1992)
Mirror Mirror (1995)
Formed in 1970, 10cc began as session musicians calling themselves Hotlegs. Hotlegs scored a surprise U.K. smash hit with the single "Neanderthal Man," subsequently issuing an LP, Thinks: School Times. They also spent some time touring with the Moody Blues.
After signing to Jonathan King's U.K. label and rechristening themselves 10cc, inspired by the total amount of semen ejaculated by the average male, the tongue-in-cheek British art-pop band 10cc comprised an all-star roster of Manchester-based musicians: Graham Gouldman (vocalist/guitarist) was a former member of the Mockingbirds and the author of hits for the Yardbirds, the Hollies, Herman's Hermits and Jeff Beck, Eric Stewart (vocalist/guitarist) was an alum of Wayne Fontana & the Mindbenders, Kevin Godley and Lol Creme (vocalists/multi-instrumentalists) were both highly regarded studio players.
The group backed Neil Sedaka before recording 1972's "Donna," a sly satire of '50s doo-wop, influenced by Frank Zappa with a sharp mix of commercial pop and irony and a chorus sung in falsetto. The single reached the number two position on the British charts, establishing not only a long-running string of major hits, but also the quartet's fondness for ironic and affectionate reinventions of old pop styles.
The follow-up, "Rubber Bullets," topped the charts in 1973, and both the subsequent single "The Dean and I" (a nostalgic look at academia recalling Jerry Lee Lewis' "High School Confidential") and an eponymously titled debut LP further solidified 10cc as a major force in British pop.
However, 10cc found the American market virtually impenetrable prior to the release of 1975's "I'm Not in Love," which topped the charts at home and climbed as high as number two in the States.
After 1975's Original Soundtrack and the next year's How Dare You!, Godley and Creme left the group to focus on video production as well as developing the Gizmo, a guitar modification device the duo invented. In the wake of their departure, Gouldman and Stewart continued on alone, enlisting the aid of session men to record 1977's Deceptive Bends, highlighted by the perennial "The Things We Do for Love."
After recruiting Rick Fenn (guitarist), Tony O'Malley (keyboardist), and Stuart Tosh (drummer) as full-time members, 10cc returned in 1978 with Bloody Tourists, which yielded the number one reggae nod "Dreadlock Holiday." Following a series of unsuccessful efforts, including 1980s Look Hear?, 1981's 10 Out of 10 and 1983's Window in the Jungle, the group disbanded.
I read an interesting article in the Wall St. Journal (11/27/17) about 10CC and the inspiration behind their song "I'm not in love". Basically the lead vocalist, Eric Stewart's wife asked him one day after 9 yrs of marriage why he didn't often say "I love you" to her... he said "if I just say it too often it will trivialize it." so he "wrote about the conflict between feeling a certain way and avoiding expressing it." he worked on the lyrics and got together w/ the rest of the band and got the rhythm going and the studio's receptionist, a 21 yr old woman named Cathy Redfern, was the female voice who whispers "be quiet, big boys don't cry". I was ten when it came out. I like "things we do for love" better but this is a cool song too!
The article went on to say that Lol Creme (one of the members) bought a child's music box that played a nursery rhyme "boys & girls come out to play" and he swung it over his head between two microphones, and it made this eerie sound... I was not familiar w/ that nursery rhyme so I listened on You Tube but I can't pick it out in the song!
Last edited by a moderator: