4.50 star(s)
Rating: 4.50/5 2 Votes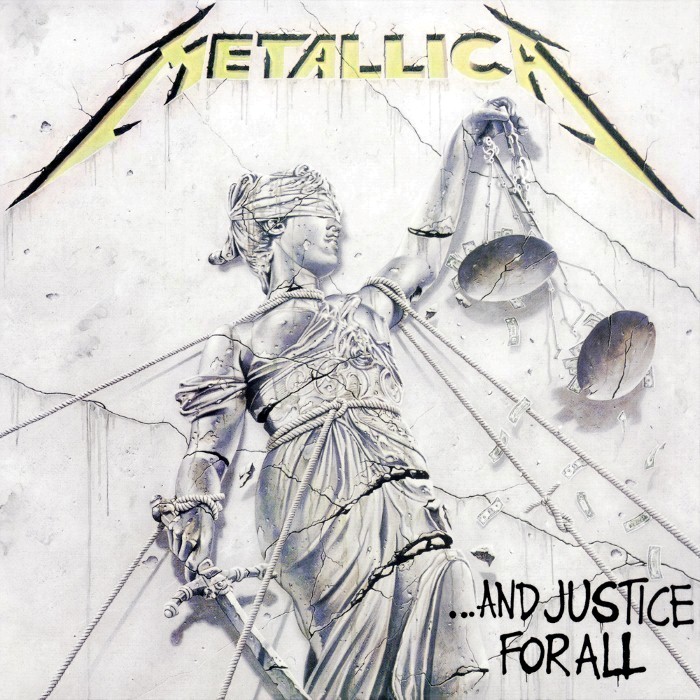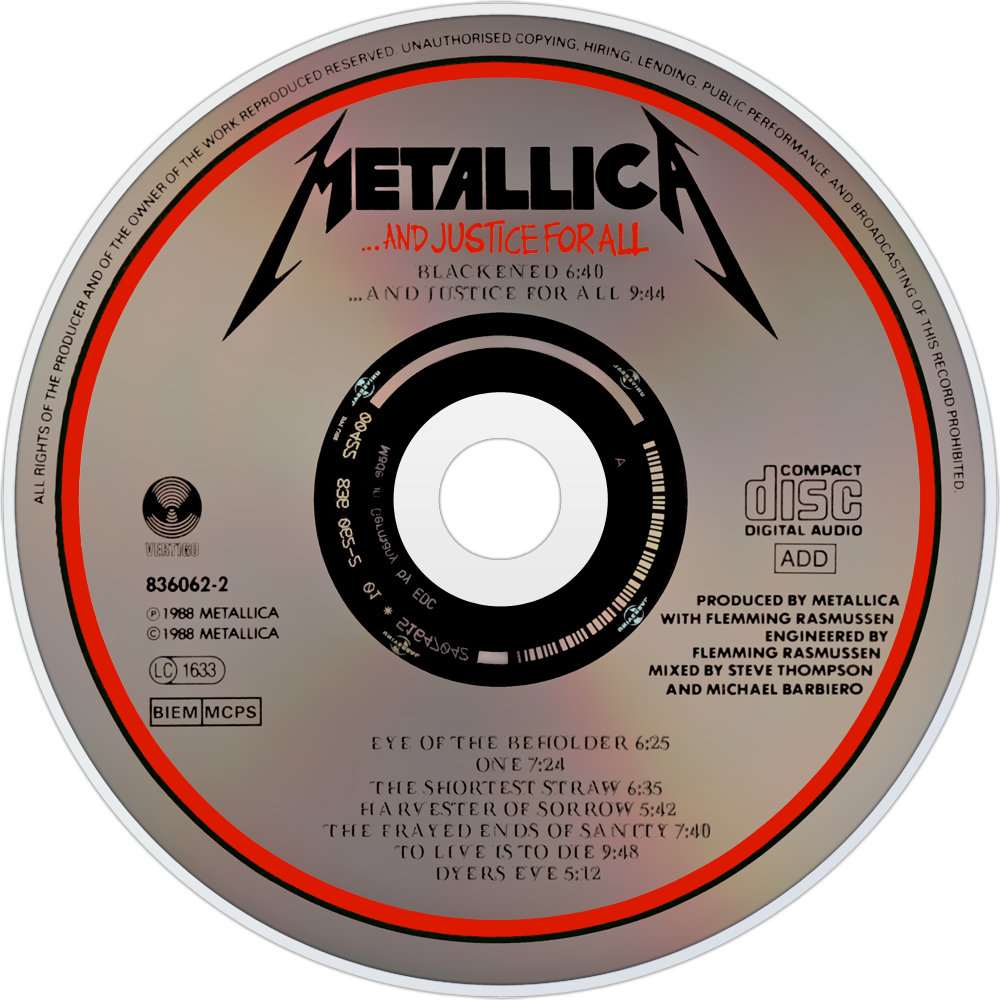 Title:
…and Justice for All
Artist:
Metallica
Genre:
Thrash Metal
Released:
1988
Tracks:
1 - Blackened - 6:43
2 - …and Justice for All - 9:45
3 - Eye of the Beholder - 6:25
4 - One - 7:26

5 - The Shortest Straw - 6:35
6 - Harvester of Sorrow - 5:45
7 - The Frayed Ends of Sanity - 7:44
8 - To Live Is to Die - 9:48
9 - Dyers Eve - 5:14
Overview:
...And Justice for All is the fourth studio album by the American heavy metal band Metallica. The album was released on August 25, 1988 through Elektra Records. It was the group's first full studio album to feature bassist Jason Newsted, following the death of Cliff Burton in 1986. Newsted had previously appeared on the Metallica E.P. The $5.98 E.P.: Garage Days Re-Revisited, which was his first recorded work with Metallica. ...And Justice for All was certified 8x platinum by the RIAA on June 9, 2003.
The front cover depicts the statue of Lady Justice cracked, bound by ropes, her breasts exposed, and both of her scales filled with dollars. The words "…And Justice for All" are written in graffiti-like lettering to the right. The cover art was created by Stephen Gorman, based on a concept developed by James Hetfield and Lars Ulrich. ...And Justice for All was Metallica's final collaboration with longtime producer Flemming Rasmussen. The album was initially released on one vinyl disc, but soon after re-released (without additional tracks) as a double-album.